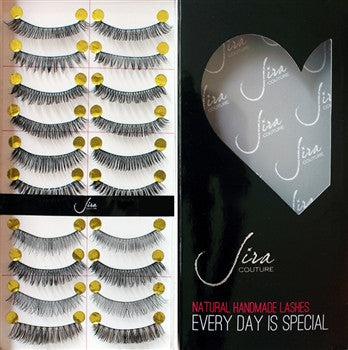 100% Natural Handmade Lashes (10 Pairs)
$ 40.00
100% Natural Handmade Professional eyelashes, look and feel real. These look and feel like real eyelashes! Lightweight: 10 pair to a box. Easy to apply.

JiraCouture Professional eyelashes are widely used and highly recommended by show-business artists, international professional makeup artists as well as aesthetic people for personal use.

14 fun kinds available!